Find suitable keywords with the Domain Check Tool
Just put in your domain and get keyword suggestions
DOMAIN RANKING CHECK TOOL
Check the most important Google rankings of any domain. Get detailed insights about each keyword such as the monthly search volume and Google Ads CPC.
Research the most important keywords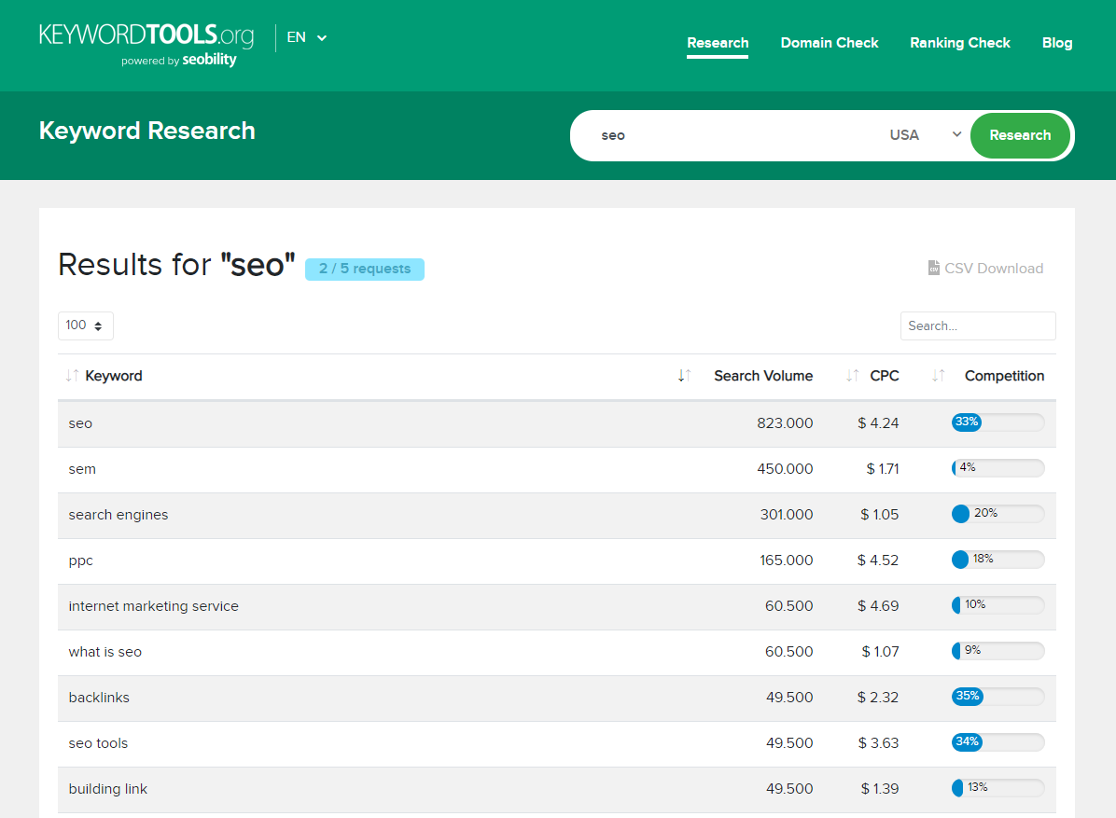 In order to improve your rankings on Google and other search engines, you have to find relevant keywords for optimizing your website. With our free Keyword Research Tool, you can quickly and easily identify important keywords related to the topic of your website. The tool analyzes which keywords are interesting and relevant for you in terms of content. You will then receive a clear keyword list sorted by search volume, CPC and competition so that you can quickly decide which keywords you want to optimize on.
Monitor important keywords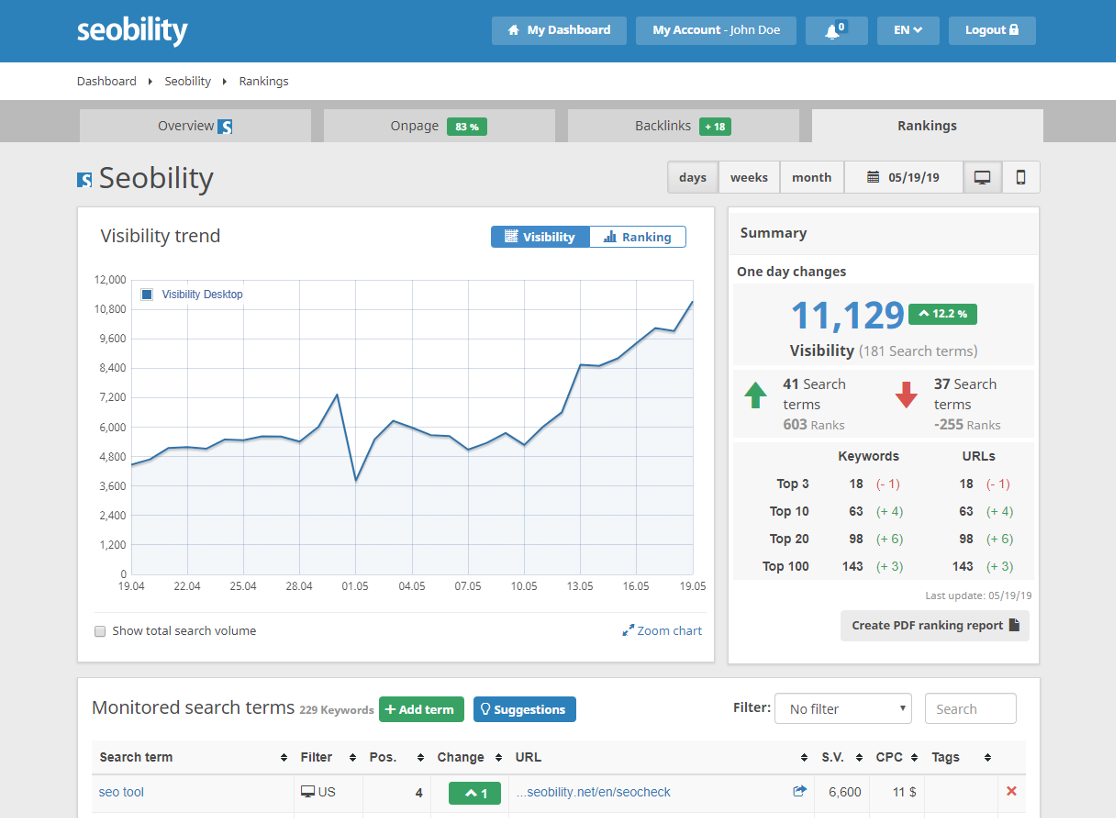 Do you monitor your website's search engine rankings? Google is constantly updating its result lists and your search engine rankings are affected by that, too. With Seobility's free Keyword Monitoring, you can keep track of your most important keywords and even monitor the rankings of your SEO competitors. All you have to do is enter your website and keywords and the tool will analyze your search engine rankings. This way, you can keep track of your Google rankings on a daily basis.
Check your Google rankings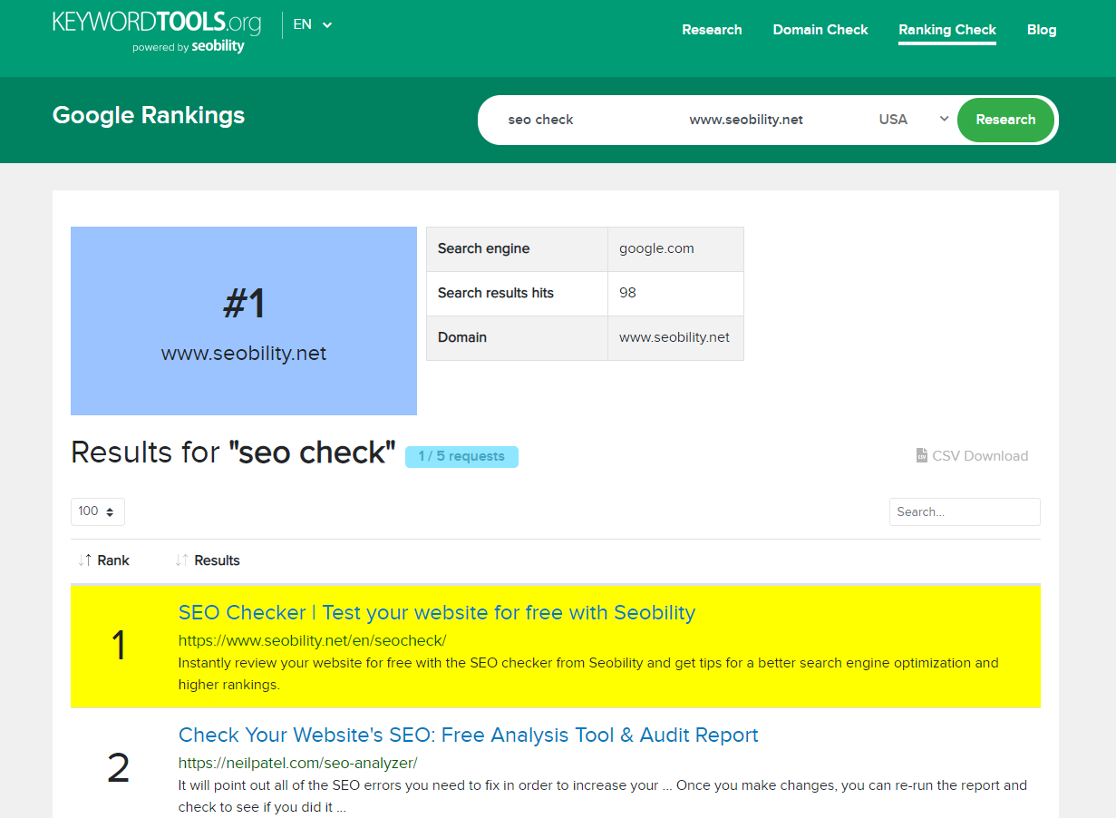 Use our live Rank Checker tool to do a quick check of your current Google rankings for certain keywords. Searching for these keywords on Google by yourself will usually not get you neutral search results due to the fact that Google is able to identify you and provide individualized search results. Our tool, on the other hand, will deliver objective keyword ranking data as it checks Google's search results without being influenced by cookies or other factors. You will also get an overview of the top 100 websites that rank for your keyword on Google.